Our Doctors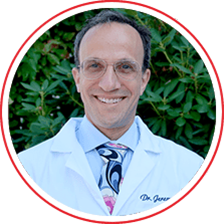 Jeremy Bier, DPM, FACFAS
Jeremy Bier, DPM, FACFAS
Dr. Jeremy Bier, DPM, FACFAS has the credentials you would expect of a distinguished and accomplished podiatric physician and surgeon. Dr. Bier is the Director of Podiatry at Stamford Hospital; has authored and published several articles in the preeminent Journal of American Podiatric Medicine; and possesses the qualities you would appreciate and welcome in an intelligent, compassionate, young physician. He has been named a "Top Doc" by Connecticut Magazine in 2014, 2015, 2016, 2017, 2018, 2019 and 2020.
As a podiatrist, Dr. Bier is well known and respected among his patients and peers for his achievements, skills and caring both as a surgeon and physician; constantly maintaining and keeping current on the latest in medical knowledge and advancements in his profession and the field of medicine.
In Dr. Bier's private practice, Preferred Footcare, he takes time with his patients and makes certain that they are fully informed about their condition. He is accessible and approachable, and his patients take great comfort in the emphasis placed on their individual needs and the Doctor's conservative approach to patient care.
Credentials and Certifications
Director of Podiatry at Stamford Hospital since 2012
Fellow of the American College of Foot and Ankle Surgeons**
Fellow of the American College of Foot and Ankle Orthopedics
Board Certified by the American Board of Podiatric Surgeons
Board Certified Wound Care Specialist
Certified in Pedorthics (creation of orthotics, braces and shoes)
New York College of Podiatry 1997
Syracuse University BS, 1993
**the premier podiatric surgical association in the world
Education
Residency
Saint Clare's Hospital and Health Center,
Chief Resident
Podiatric Surgery
New York, NY
Medical School
New York College of Podiatry, New York, NY
DPM, Doctor of Podiatric Medicine
Undergraduate School
Syracuse University, Syracuse, NY
B.S., Nutrition Science
Academic Honors
Deans List, Syracuse University
Personal Interests
Dr. Bier spends his leisure time with his family – his wife and three sons. He enjoys attending sports events with them, playing tennis, golf, and running.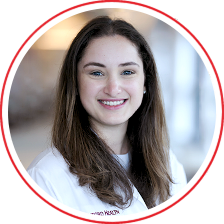 Victoria Teti, DPM, AACFAS
Victoria Teti, DPM, AACFAS
Dr. Teti completed her undergraduate studies at Barnard College, majoring in Psychology, and subsequently graduated from the New York College of Podiatric Medicine where she ranked in the top 5 of her class and was a member of the Pi Delta Honor Society. Dr. Teti completed her four-year surgical residency training at New York Presbyterian Queens, a Level-1 trauma center where her training included extensive experience treating patients with various emergent foot and ankle pathologies. Dr. Teti also trained with multi-disciplinary limb salvage teams at Weill Cornell Medical Center and Columbia University Medical Center. She is Board Qualified by the American Board of Foot and Ankle Surgery in forefoot and reconstructive rearfoot/ankle surgery.
Dr. Teti grew up in Queens, New York where much of her family still currently resides. She is fluent in Russian and volunteered as a medical interpreter in a local hospital as an undergraduate student. She and her husband recently moved out of the city to settle in Eastchester, a NY suburb. They enjoy traveling and exploring new cuisines. They also have a shared passion for golden retrievers and wasted no time in joining a waitlist for a new puppy after moving.