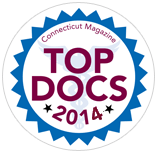 Welcome to Preferred Footcare, LLC
Dr. Jeremy Bier's DPM FACFAS and his staff at Preferred Foot Care invite you to experience the professional and responsive environment of our Stamford podiatric practice; where the emphasis is on putting you first in everything that we do. You might say that our approach to patients is to "put ourselves in your shoes" and treat you with the compassion, respect and understanding that is every patient's right and desire. Dr. Bier is the Director of Podiatry at Stamford Hospital since 2012.
Dr. Bier will take the time necessary to educate you and help you make an informed decision about the healthcare plan that best addresses your individual needs. You can be confident that he and his qualified staff will furnish you with the same dedicated professionalism before, during and after your period of treatment and strive to always provide you the respect and attention you deserve.
See the About Us to learn more about Dr. Bier.
See the Common Conditions to learn more about these conditions.
To learn about the Advanced Treatments that Dr. Bier offers, see these sections.